18 Feb

Christmas Paddle!

As the holiday season rolled in, we embarked on a fun-filled exploration on the Eastern seas with families and friends! An expedition with Games, Gifts and prizes on offer!

Arriving early on the beautiful morning at KOKOMO Beach Club Pasir Ris Park, the team practiced some drills, discussed our expedition plan, and then out to sea we went! Great weather, great winds and great waters to travel on graced us.


After an hour or so of paddling across the channel, we arrived at our destination, Pulau Ubin! What ensued was snacks, drinks and a bit of fun along the beachline!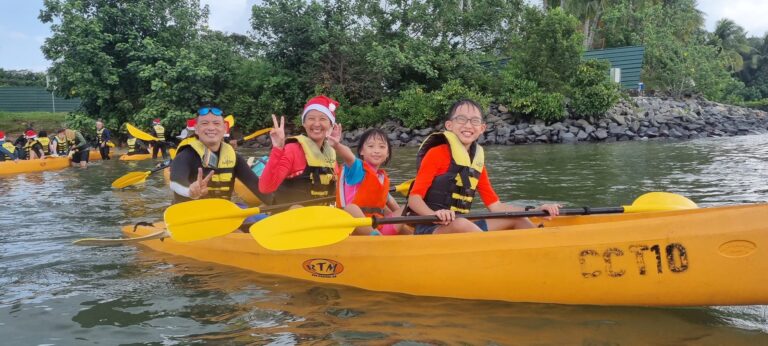 From the beach up rest stop, we then continued towards our lunch spot when the legendary Paddle Claus approached with gifts from afar! The season of gifting is a time to celebrate with family, friends and as the KOKOMO BEACH CLUB way, we bring these vibes to the sea and beyond.
We are truly blessed and thankful for everyone who dropped by throughout the 2-day event and we're motivated to bring more to you! The best is yet to come folks. Stay tuned as 2022 crashes in! Look us up at http://outdoor-adventures.com/ and we hope to see you soon!