This event has passed
Protected: ACSJ Father & Son Outdoor Adventures Camp 2023
---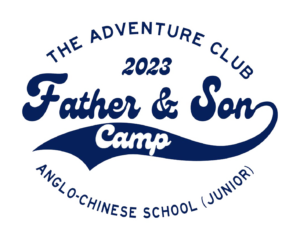 Event title: Adventure Club (DFL@ACSJ) Father & Son Camp 2023
Organised by Outdoor Adventures
Dates:
18 to 20 November 2023 (Saturday to Monday)
Location:
Outdoor Adventure Tanjong Learning Facility
112 Tanjong Beach Walk
Sentosa
Singapore 098945
Details:
The main objective of this camp is to provide opportunities for fathers to bond with their sons through various outdoor activities.
This year, the camp will be conducted by Outdoor Adventures at the Tanjong Learning Facility in Sentosa. Located by the sea and known for its million dollar view", the Tanjong Learning Facility is the only campsite in Sentosa, nestled between Palawan Beach and Tanjong Beach.
Be introduced to the rustic side of Sentosa, enjoy water activities like kayaking, engage in an exploration around Sentosa, embark on a rafting challenge and compete in a series of activities along with other teams!
Note:
Places are limited to 150 participants (up to 75 sign ups) and fathers must accompany their own sons. Parking is not available at the campsite.
Frequently Asked Questions (FAQs)
1. What is your refund policy?
No refunds will be given.
2. What can I do if registration is full?
Thank you for your interest. We are only able to cater for 150 participants to allow for maximum engagement. However, you can indicate your interest here to be placed on a waitlist (we will contact you should there be anyone unable to attend the camp): https://forms.gle/bskmAsStToWDXPHs6
3. Is it ok if the name on my registration does not match that of the attendee?
Details collected during registration must be for the ones attending the camp.
4. Can I update my registration information?
Yes – please email the event organisers at info@outdoor-adventures.com
5. What are my transport/parking options to and from the event?
Buses will be chartered for all participants from school to the campsite and back. Parking is not available at the campsite.
6. What do I have to bring for the camp?
A packing list will be sent out one month before the camp.
7. Who can I contact if I have queries?
Please email the event organisers at info@outdoor-adventures.com
8. Can my son participate in the camp if I (the father) am unable to make it?
No. Fathers must accompany their own sons.
9. If I have more than 1 son in ACSJ am I able to register with all my sons?
Yes, a father can register with all his sons who are ACSJ students in 2023.
10. Will a mother be allowed to register with her son for this camp?
Unfortunately mothers will not be able to participate in this camp.
T-Shirt Size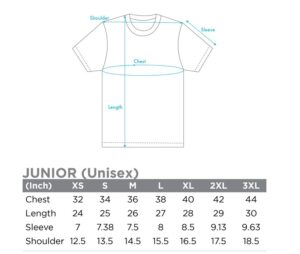 Address
Outdoor Adventures Learning Facility 112 Tanjong Beach Walk, Sentosa, Singapore 098945
View map
Status
There are no ticket available at this time.
76 Has Sold
| | |
| --- | --- |
| Price | 1 Father 1 Son, 1 Father 2 Sons, 1 Father 3 Sons |